Condominium Owners & HOA's Insurance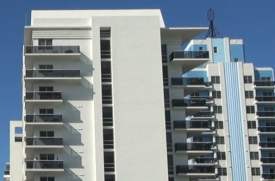 We specialize in Apartment Building, Condominium Owners & HOA Insurance in California. Our approach to your risks is to offer practical solutions that the other agents fail to address. Our vast experience enable us to provide advice on various issues that property managers and owners will encounter.
With access to many preferred insurance carriers, we will tailor a program to your apartment and commercial building needs. We will then strive to provide you with the highest level of customer service for you comprehensive plan.
The following is a list of the products we offer and who we can cover:

Apartment Building
Condo Association
Retail Building
Office Building
Industrial complex
Property
Business Contents
General Liability
Umbrella
Broiler / Machinery
Earthquake
Flood
Employee Dishonesty
Worker's Compensation
Hired and Non-Owned Auto