Antique Store Owners Insurance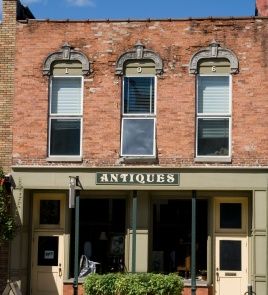 Antique stores sell furniture, jewelry, nic nacs and other items that are classified as antiques - old, collectable items that are desired or valuable due to their rarity, age or condition. Their products generally come from auctions, estate and yard sales, flea markets and individual sellers. They may sell a variety of items or specialize in a category of products, such as furniture or jewelry.

General Liability Insurance for Antique Stores – Antique stores should not sell any defective merchandise. Antiques should be sold without warranty in order to prevent product liability. Antique stores should provide a clean, organized, and clutter free store in order to prevent trip and fall injuries. Merchandise should be displayed on sturdy shelves and racks to prevent toppling hazards. Adequate walk space should also be provided for customers. A separate doorway should be provided for larger antiques being delivered or purchased.

Workers' Compensation Insurance for Antique Stores – Employees may trip and fall if antiques are not neatly displayed throughout antique stores. Injury could also occur to employees while handling damaged or defective antique items. Stores that sell heavy items like furniture will have higher risks of back injury. Employees should be trained to use proper lifting techniques including the use of a buddy system when lifting any item that seems too heavy or bulky.

Business Auto Insurance for Antique Stores – Antique stores that go to auctions and other sales to pick up items will have increased business auto risks. Pickup and delivery vehicles should be in good repair and proper working order at all times. Vehicles should be inspected and repaired often. Drivers should maintain acceptable driving records. Driver training should be provided for properly securing loads.

Property Insurance for Antique Stores – Antique stores that offer booth rental should be insured with Bailee coverage. Theft and fire are property risks for antique stores. Antique stores are susceptible to shoplifters and should provide adequate supervision. The fire load for antique stores may be significant with a large volume of merchandise including wood furniture and other combustible items. Fire extinguishers should be installed and maintained; and employees should be trained in their usage. The building should be designed and constructed to minimize fire loss.

Crime Insurance for Antique Stores – Antique stores may have dishonest employees who steal money or antiques from the store. Antique stores should have a system in place to keep track of inventory. Many customers will pay for antiques in cash and cash registers should be monitored. Checks should be immediately stamped "for deposit only" and bank deposits should be made everyday.