About Frank A. Crowl Co., Inc.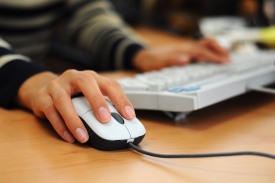 The Frank A Crowl Co., Inc. has been a family owned independent insurance agency since 1923.
Our mission is to give our clients personalized service at competitive rates through our experienced sales and support staff. The insurance companies we represent, as agents and brokers, offer high degrees of stability and security, and loss control services to our commercial insureds.
Our staff proficiency is maintained by attending continuing education classes and our participation in industry events throughout the year.
We are also fully computerized which gives us access to the many competitive marketing facilities available and in some cases the ability to interact directly with our companies. It also assists in our goal to offer clients insurance products that give maximum benefit and protection and a high level of customer service.
We look forward to the opportunity to review and analyse your current insurance program.